Modern Tube Design for the 21st Century Listener
Leto Ultra II Preamplifier



The Leto Ultra has been replaced by the Leto Ultra II
ESP Supply Upgrades available for
all the Leto Preamps.
Please contact a Zesto Audio dealer for details.
Click here for ESP Supply comparison specs
Click here for our Leto comparison
Design Philosophy
The preamp is the unsung hero of your system. Like a great actor who never seems to be "acting" it does all the work without getting noticed. As an engineer, my goal is to deliver the most pristine signal from your audio sources to your power amps
without coloration.
My own setup features lots of audio sources, so I wanted lots of inputs and a variety of gain settings. I also wanted it simple to use, so every adjustment is remote or manually controlled.
A unique feature I added is the Presence Control, which was born out of my frustration after finding some of my favorite recordings became unlistenable the more resolved my system became, regardless of the source. This new feature deals with the harmonic balance of the mid and high frequencies. Now I can easily adjust the balance for every song.
I have been enjoying this in my own listening and am certain you will too.

Focus on the Music
With the Leto in your system it will allow the sonic detail to come through, so you focus is on the music and the hardware will seem to disappear.

What is Leto?
In Greek mythology, Leto is the mother of Apollo.
Top 7 New Features of the Leto Ultra Preamplifier
1. New upgraded circuit topology delivers more musical detail with a tighter bass. It has a robust input design to handle higher output sources. Dynamic range is expanded by new circuitry that produces a higher output before distortion. Still 100% Analog tube circuitry throughout the signal path.
2. New tube configuration with the 12DW7 allows for the smoothest transition from the input section to outputs, providing the cleanest and most musical path for your signal.
3. New 3 gain positions 3dB, 6dB and 9db make the Leto Ultra one of the most versatile preamps available. It easily accommodates the many volume
differences from all your sources such as a high output DAC, as well as a low output phono. Your preferred gain settings are saved on each input and can be conveniently adjusted "on the fly" with the Remote or Manual control.
4. New 6 inputs for your many sources include 3 true dedicated transformer Balanced Inputs and 3 Single Ended. All are high quality, gold plated connectors for better conductance and less corrosion for the most reliable connection.
5. New 6 Position Presence Control adjusts the harmonic balance in the mid and high frequencies allowing you to dial back what you may consider to be too bright, edgy or aggressive. This is an exceptionally useful tool that addresses the inconsistencies of mastering from any source. It's easily adjustable "on the fly" with your remote or manually for each piece of music.
6. New 9 button Remote control to conveniently adjust "on the fly" settings including Input, Volume, Presence, Mute, Mono and Gain. In case you misplace your remote, all features can be adjusted manually.
7. New LED indicators on the front panel clearly display all your adjustments.
Other Important Features you may want to know
No solid state devices are used for switching the signals, only relays. This reduces noise and provides the most musical detail.
The wide frequency response allows you to hear the finest passages in your music.
Left and Right ground switches allows you to control the grounding of the outputs.
The low impedance output transformers prevent the Power amp from affecting the line amp, thus providing the strongest and cleanest signal to your power amplifier.
Recessed RCA and XLR connectors are premium quality, gold plated, with an isolated ground.
All connectors are durable and will hold up to the typical Audiophile who loves to change their configuration.
Automatically goes to mute when turned on or off, preventing any pops which could damage your speakers or surprise the hell out of you.
The remote Mono feature helps you to trouble-shoot your system, especially phase issues, center balance and sound stage.
Each preamp receives 50 hours of factory burn in on all circuits and vacuum tubes.
Elegantly designed 16 gauge zinc plated steel enclosure to help isolate the electronic "chatter" from nearby equipment.
On/Off power switch conveniently mounted on front side panel.
Each unit is hand built "Made in the USA".
Specification
Inputs
6 Inputs

with remote or manual controls

3 sets of true transformer Balanced inputs (pin 2 hot) with an impedance of 10K Ohms

3 sets of Single Ended inputs with an impedance of 100K Ohms

Maximum input level of 7 Volts RMS
Outputs
4 Line outputs

2 sets of true transformer Balanced outputs (pin 2 hot) with an impedance 150 Ohms

2 sets of Single Ended outputs with an impedance 150 Ohms

Maximum peak output level of 13 Volts RMS

2 Independent ground lift switches on the left and right outputs
Presence
6 position remote or manual Presence control

Presence 0,-1, -2, -3, -4, -5 (low pass shelf)

0 = Not engaged

-1 = 13Khz and above

-2 = 8Khz and above

-3 = 4Khz and above

-4 = 2Khz and above

-5 = 1KHz and above

When the unit is turned on, or you switch inputs, the presence control will go to "0"

Presence control defaults to 0 which disengages from the circuit
Gain
3 remote controlled Gain settings of 9dB, 6dB and 3dB

Manual Gain switch on rear panel

Gain setting is saved on each input
Detailed Specifications
Remote control Input, Volume, Mute, Mono, Presence and Gain settings

All adjustments can be operated manually (just in case the remote is misplaced)

Frequency response 10Hz to 40Khz ~ 2dB

Distortion ~ 0.013% with 1V RMS input

Signal to noise ~ 100dB below operating level

Non inverting output polarity

Cross talk >90dB

1% metal film resistors throughout

Polypropylene capacitors throughout the audio path
Power
Newly designed internal power supplies using Toroidal transformers, 1 high voltage 300V and 1 low voltage 12V

Power consumption 30W, 0 drain when off

Voltage 100 to 120V AC 60Hz

Optional factory installed 220V to 240V AC 50/60Hz

Standard 3 pin IEC power connector

ON/OFF power switch conveniently located on the side panel
Vacuum Tubes
Two (2) Gold pin JJ ECC82/12AU7

Two (2) JJ ECC832/12DW7

High quality gold pin ceramic sockets
Other Features
Each unit is hand made in the USA

50 hour factory burn in on all circuits and vacuum tubes

Dimensions 17"w X 12"d X 5"h

Weight 28 lbs.

Shipping weight 30 lbs.(12.70 kg)

Shipping box: 21"w x 21"d x 11"h (53.34cm x 53.34cm x 27.94cm)

16 gauge zinc plated steel enclosure

Two year limited warranty

Six months warranty on Vacuum Tubes

Recessed RCA and XLR connectors are Gold plated with an isolated ground.

All switches and knobs are easily accessible, nothing hidden inside to adjust.

Stereophile's Ken Micallef Review of the Zesto Audio Leto Ultra II.
February 2021.
"Record after record, the Leto Ultra II's neutrality, transparency, and recovery of the last iota of sustain gave fresh insight into familiar recordings."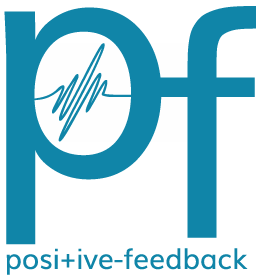 Positive Feedback Review
The Zesto Audio Leto Ultra Preamplifier: Premiere!
02-22-2020 | By Robert H. Levi | Issue 107

The Zesto Audio Leto Ultra Preamplifier is Zesto Audio's ultimate statement of preamplifier perfection. It is made 100% in America. The all-tube unit is chock full of useful and creative features a dedicated audiophile and music lover will enjoy, styling which would be right at home at MoMa, a flexible remote control without flaws, and Zesto's best overall musical performance to date. Sonically superior to anything solid state I have ever heard, you would have to spend a ton more to equal its high definition and many features in the tube world.
No tube preamp at any price is quieter or has better facilities to manage hum and noise in your entire system like the Leto Ultra. The Leto Ultra is one superior innovative product, and right at home in the Zesto line. My highest buy recommendation!
What is the ESP Supply?
Click here for ESP Supply comparison specs
(Energy Source Power Supply) We named it the ESP Supply because it anticipates the energy needs of the music. The new ESP Supply unlocks the true potential of the circuit, so it is at ease and doesn't have to work as hard. It allows more music to flow through with more detail. It also creates a more dynamic presentation, the quite passages are quieter and louder passages have more punch. The sound quality is an improvement throughout the frequency spectrum, so you have better clarity on the bass, midrange and highs evenly.
Here are the top 8 improvements:
The transformer changes from an IE to a Toroid design, which generates significantly less noise because it does a better job of concentrating the magnetic field.
The high voltage increases by 17% from 250V to 300V which provides more headroom.
Dynamic range opens up with increases from 90dBV to 122dBV depending on the model.
The ESP Supply is designed with bigger, fewer and heftier parts, which delivers more power with improved reliability.
The rugged design of the ESP Supply makes it more resilient to power surges.
Both the high and low voltage supplies provide more current, so it's less restrictive to deliver more music.
Maximum output level before clipping is increased up to 3V RMS, depending on the unit to allow more punch.
In the Phonostages, the Noise level is 5 dBV quieter, which increases the black levels considerably.
Sign Up for Our Email Newsletter