The Ultimate Upgrade for the Audio Connoisseur.

Click for Leto Ultra info
Click for Andros Deluxe info
Click for Téssera info
Click for EROS info
Click for Allasso info
Click for Bia info
Click for Andros 1.2 info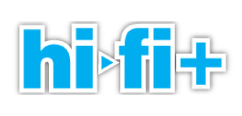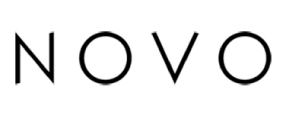 Sign Up for Our Email Newsletter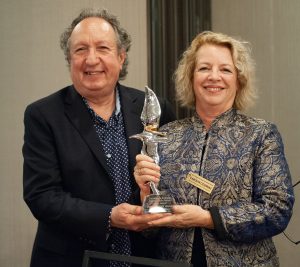 Zesto Audio Receives the Los Angeles and Orange County Audio Society Premiere "Innovation Award"
The award represents innovation in design and engineering in the reproduction of music. Zesto Audio is recognized as a company that combines artistic flare, functionality and reliability. A literal marriage of design, combined with engineering and listening.
"We are truly humbled and honored to receive such a prestigious award and it's especially cool to be recognized for our products that bring so much joy", says George and Carolyn Counnas at the LAOCAS Annual Holiday Gala in December.
The Board of Directors of the LAOCAS has voted that their future innovation awards will be named "The George and Carolyn Counnas Innovation Award".
George and Carolyn extend their sincerest thanks to the LAOCAS, Audiophiles, Musicians and High End Audio Community for all your support throughout their journey.
Stereophile's Ken Micallef interviews George and Carolyn Counnas of Zesto Audio.
June 2020.
Fun interview covers the lockdown, the new Leto Ultra preamp, the three Andros Phonostages and backround on Zesto Audio
Thank you Stereophile!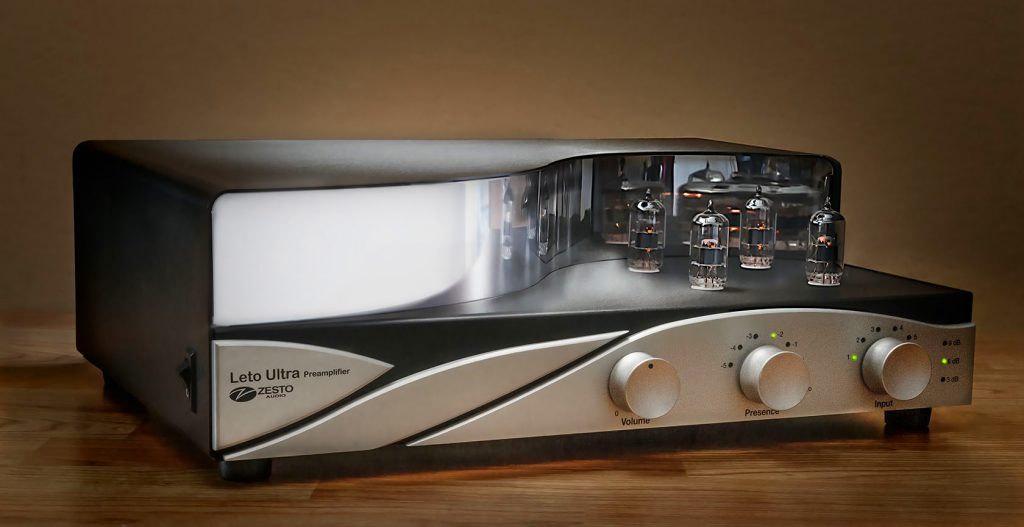 Positive Feedback Review
The Zesto Audio Leto Ultra Preamplifier: Premiere!
02-22-2020 | By Robert H. Levi | Issue 107

The Zesto Audio Leto Ultra Preamplifier is Zesto Audio's ultimate statement of preamplifier perfection. It is made 100% in America. The all-tube unit is chock full of useful and creative features a dedicated audiophile and music lover will enjoy, styling which would be right at home at MoMa, a flexible remote control without flaws, and Zesto's best overall musical performance to date. Sonically superior to anything solid state I have ever heard, you would have to spend a ton more to equal its high definition and many features in the tube world.
No tube preamp at any price is quieter or has better facilities to manage hum and noise in your entire system like the Leto Ultra. The Leto Ultra is one superior innovative product, and right at home in the Zesto line. My highest buy recommendation!
Learn about the inspiration behind Zesto Audio in this exclusive interview with Owners George and Carolyn Counnas.